Instax Square SQ10 is one of the really great discoveries I made this year… Sure, term hybrid instant camera sound bit strange. And yes, this "digital camera with a built-in printer" is a sort of a toy, but it's a surprisingly functional toy because it moves dramatically further on quality of instant shots what can be expected from "instant photos". It creates new workflow: "take a picture, fine-tune it, edit it, print it". Which, believe or not, is simply really a bit of revolutionary move.
This is actually a bit of a surprising article and review, I am aware of it. It was made just out of coincidence when I did not have a "proper camera" for reviewing. So I borrowed it for a week – and was more than surprised that I found Instax Square SQ10 to be even a bit addictive. The instant results are more remarkable than any skeptical photographer would expect.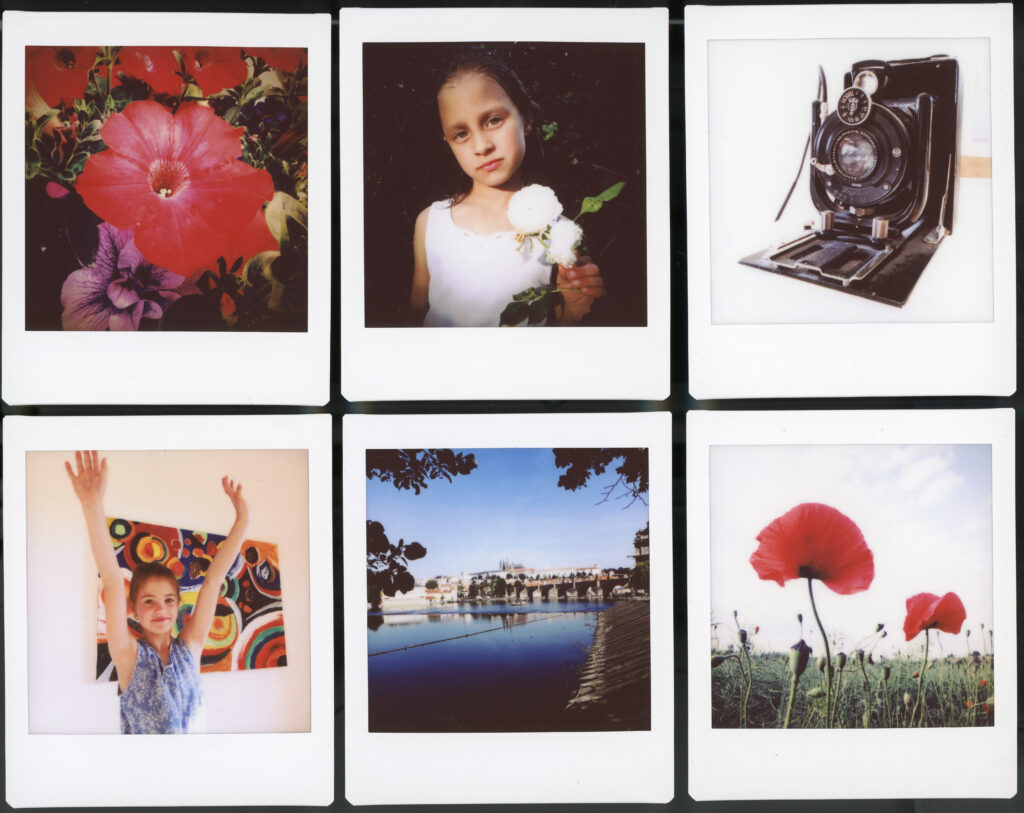 What is the revolution? The very basic idea of "hybrid instant camera". Until now, you just pushed the button, the shutter created an instant image on a paper that would roll out in a couple of seconds (and that after a minute or so you would see the "polaroid" photo).
Well, it was nice, but honestly, the results were somehow not exciting… I know what I'm talking about, one Instax belongs for a year to our family camera fleet – Instax Mini 70 which I bought for my wife.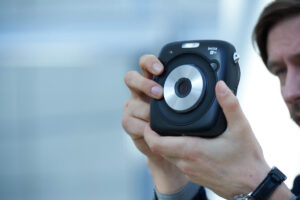 It's a pretty piece, the kids love it, our neighbors as well, but after while, it is actually quite hard not to be frustrated by quite poor results – even if you know exactly how to get the most out of the light etc, results tend to be sort of random and dull anyway.
The Instax Square SQ10, dubbed the "first hybrid instant camera in the world," by Fujifilm really move this problems away. The available quality is just much higher now – and, yes, some of the pictures are just really nice.
So it is no surprise that the Instax family is becoming a dramatically growing part of the industry and financially one of Fujifilm's major drive engines. We can shake our heads, we might not like it, but that's all we can do – Instax is here, it is much more interesting than you might expect and, yes, we'll just hear about Instax more and more …
The amazement from this piece of plastic is not actually new – experienced photographers take it with them to their journeys for a while. Why? Because it opens the door for a "nice small chat" with local – which might give an valuable chance to shoot properly later on…. "I've been with Instax for many years. People I meet on the road just love it, since I can give them their photos right away. Then it's much easier to get in touch with them and work on a proper shots later, "says Marcel Konečný, a great Fujifilm promoter and a good friend for mine…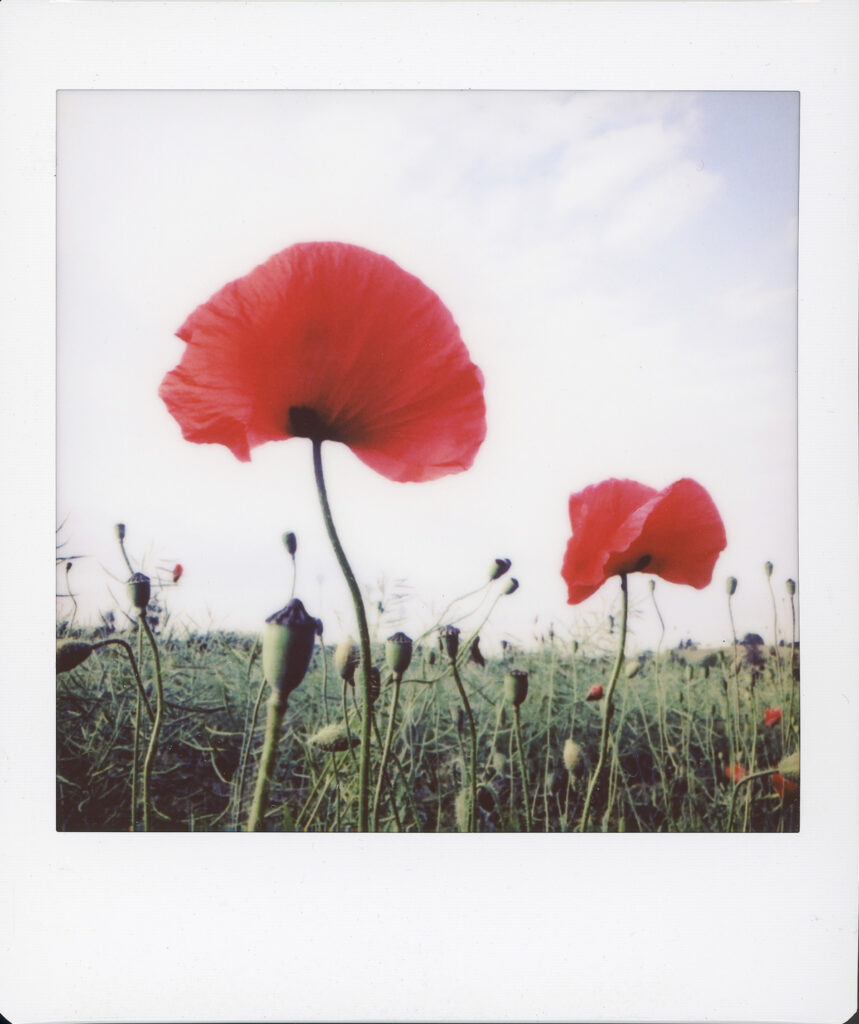 Instax Square SQ10: Digital and Instant Camera
The essence of this piece of plastic is simple: first, it creates a digital photo, which can be edited on the spot (or later) with filters and basic edits, and only after this, you print it out.
This in itself is really crucial – my wife, relatively frequent Instax user, is often complaining about the poor quality of the instant photos, so now she just would have it much easier – the "digital hybridity" simply gives her a chance to fix problems in a couple of seconds and improved dramatically overall results.
In addition, yes, our home Instax "mini" produces small photos in the size of a credit card, Instax Square SQ10 offers much bigger size: 6.2 cm x 6.2 cm (8.6 x 7.2 including white margins).
Just have a look at the scans of the instant photos taken during the test: they just look really surprisingly good, with a bit of experience, you can expect nice, or at least interesting results.
All this is underlined by the the simple fact that we it indeed is a great feeling to produce something of physical existence. This is so important in the digital age that I personally consider it the strongest weapon of Instax cameras at all.
Plus, I quite like the simple detail that you cannot actually store the picture for a digital use – so the printed photo is just even stronger and more powerful artifact.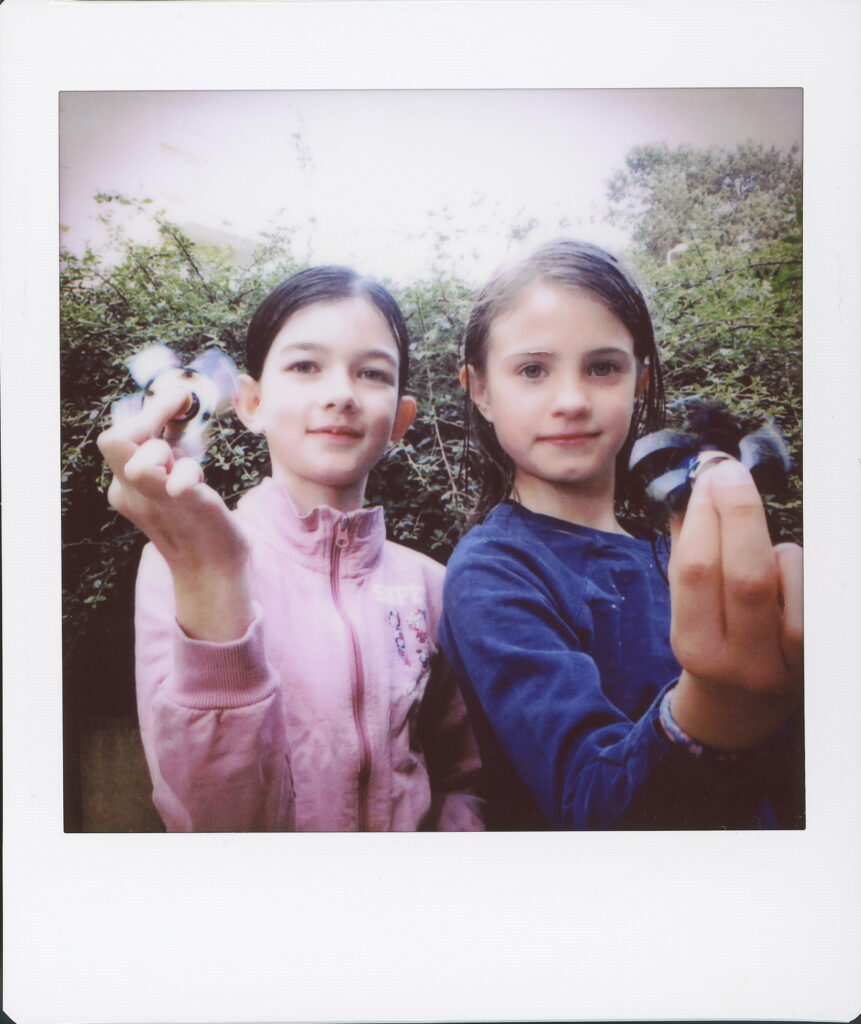 Yes, if you really want to archive it, you can insert a microSD card into Instax, from which it is possible to save the pictures to the computer … But: 1. the photos will lose their magic 2. there is no way how to dig out photos saved into the internal memory (which can only handle a couple of dozens shots) . So it is a bit of magic that you have to print the shot out and that's it – the feeling "I now have a printed photo and I have to delete its digital form" is just really thrilling.
Instax Square SQ10: how it works
Yes, it is a partly digital camera, but its settings are really minimalistic – which is a good idea.
So how does it work? First, you load a 10-print cartridge. Then, by twisting the lens a bit, you switch the camera on – and we are set for action!
After taking a photo, you can edit it and then – press the "print" button and watch the miracle happen! Of course, you do not have to print is just after taking the shot – you can shoot all the day without printing a single sheet and do it later in calm of a cafe or home…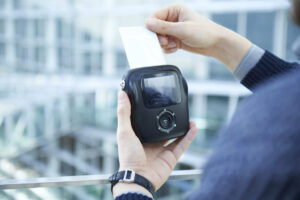 There are only three possible adjustments, which is more or less enough.
First button on the operational dial sets filters – there are ten of them and, well, I did not really like them much so did not try nearly at all.
Second button controls brightness adjustments (very handy!), the third one regulates vignette which is a great tool darkening corners of the photos. It's a great optical illusion – darker corners make central parts more balanced/visible as any Instagram user (and any renaissance painter) would know well…
And where is the saturation control? you might do ask. Unfortunately, it is not possible to regulate saturation which is a shame – I would just love to have this option (you can fix it with the filters a bit).
One more detail: if you want to use the "real" Instax way, you just switch the regime to Auto mode and you can forget about the digital part of the process. Once the shot is taken, the Instax immediately prints is out.
Surprisingly decent lens and image quality
The chip is very small, is size is only about a square inch (4.5 x 3.6 mm), which make it smaller than, say, sensor in iPhones. It produces shot 1920 x 1920 pixels wide – which means a resolution of less than 4 MP …
It might sound bit unimpressive, but as you can see from the results, it's just enough for this type of shooting. And again: the results are somehow better than expected.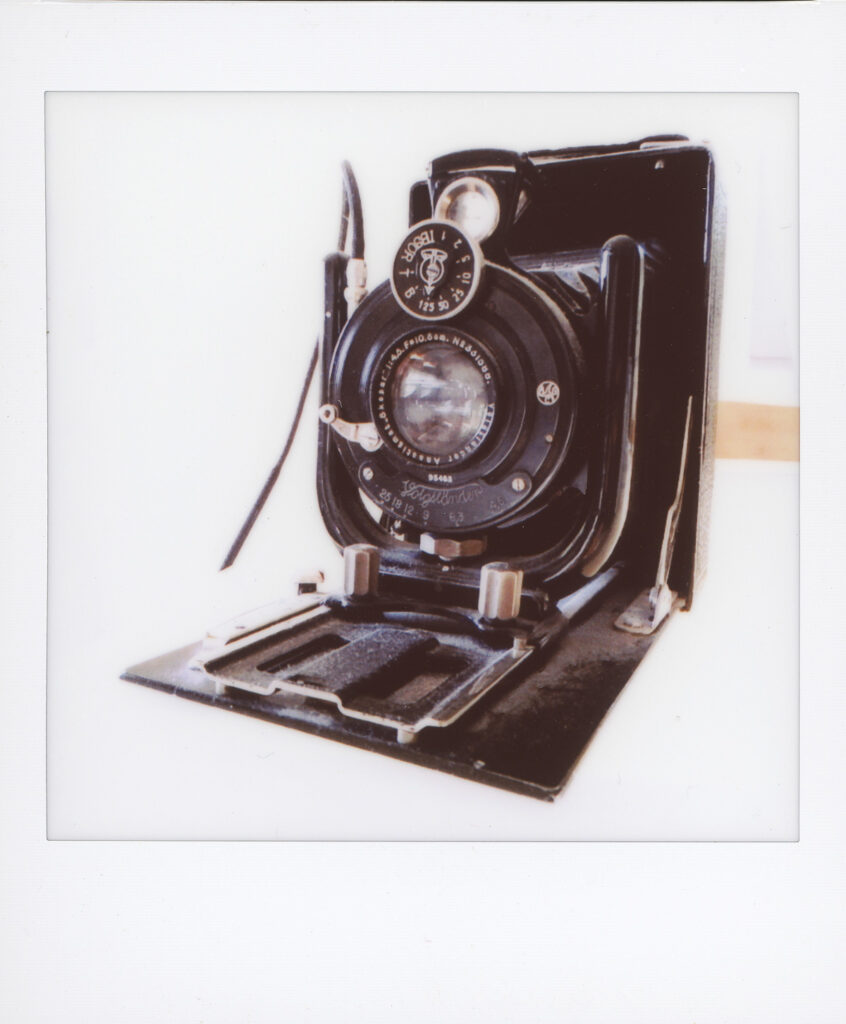 Sure, the lens has an important role in it – it is reasonably sharp and works sort of well in good light. Fujifilm states (even on the lens) that it has a focal length of 28.5 mm. Yet photos seemed to be wider than 28mm a bit (28 mm is roughly as wide shot, as we can see through the iPhone display.)
In short, it's a pretty wide-angle lens, sometimes too much wide. Maximum aperture of 2.4 sounds great, but due to the focal length and chip size, it is a more or less marketing slogan – you cannot really expect to achieve any nice bokeh with it.
Everything else is automatic – sure, one more thing to control is flash which can be turned off/on and the camera also offers Bulb mode.
Plus yes, you can crop your shots a bit before printing them out, but it is better not to do it – every pixel counts!
How to get the best photos out of Instax
Important tips – how to get good results when shooting with Instax Square SQ10
as with mobile phones, it's good to know the "strengths and weaknesses" of Instax
like with mobile phones, the best results can be expected when shooting peopl
well-lit, but not very contras scenes (those without the dramatic differences between lights and shadows) will lead to best results
try to learn how to find nice intensive, yet not direct light – I was surprised how nicely Instax handles the pictures of faces under these conditions
at the same time, try to avoid lower levels of light (in the room) since the results will probably be quite poor
one detail always helps: bright colors – do not forget about this simple rule and always try to incorporate something colorful
the landscapes take by the Instax are not breathtaking, just do not expect it and be ready to use the wild filter more than normally
personally, I did not like the filters much and I am sure quite a lot can be achieved just by the controls of brightness and vignette
Plus one extremely important detail: In this type of photography, it matters more than ever to think about a good composition and perfect usage of light. So be careful, Instax forgives much less than a cellphone or any other camera!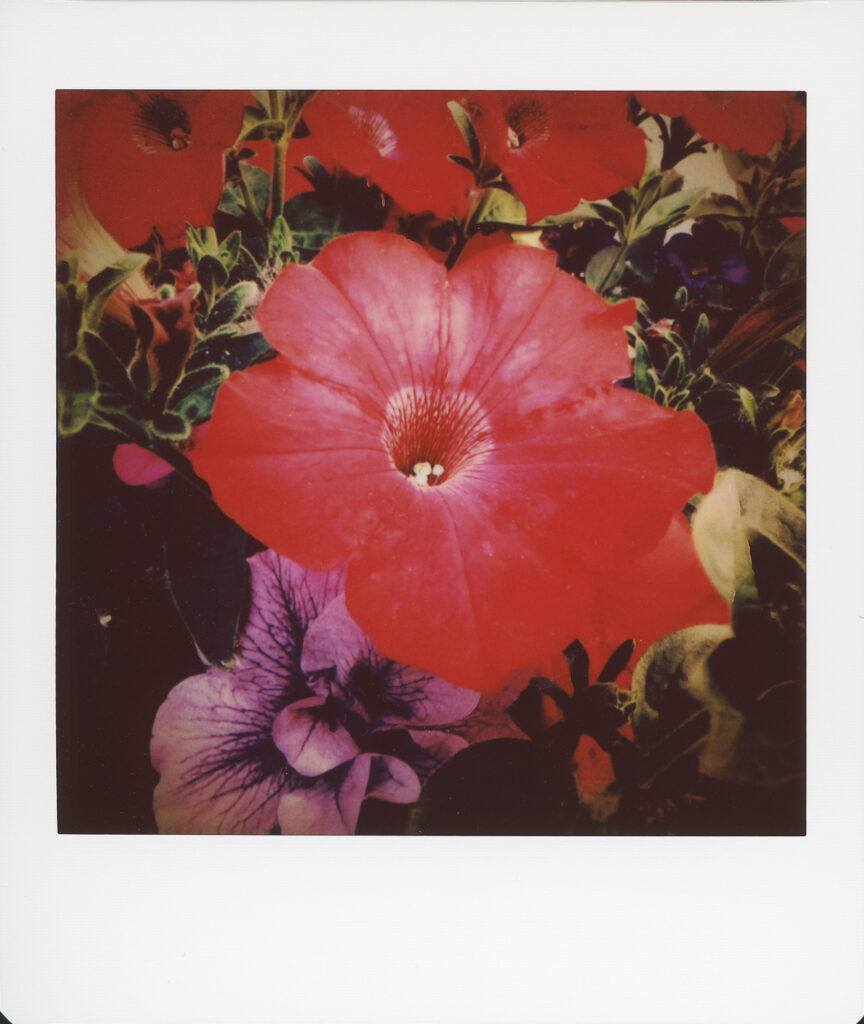 Instax Square SQ10 – Summary in two sentences
The Instax Square SQ10 is surprisingly powerful tool – in hands of experienced photographer, it can open new dimensions of creativity. The combination of digital image and instant print dramatically empowers the possibilities of what this Instax can do and deliver.
Photos from test of Instax Square SQ10