The Canon R50 is an important camera: it opens up a whole new range of affordable mirrorless cameras aimed at beginner and intermediate photographers. I took it to Tuscany for a few days to test the essentials: how it performs in its key role as a versatile camera for family and travel photography.
It's easy to misuse the phrase "important camera" in reviews – I last used it a few weeks ago with a review of the Canon R8, "the cheapest full frame" for aspiring photographers.
But even with the Canon R50 this label simply works well, because it follows in the tradition of the most famous and best-selling camera lines of recent years: entry-level but still well-equipped DSLRs in the price range of around $1000 (not only from Canon, let's quickly add). In short, the cameras that offer very good performance for reasonable money, make beginners happy and don't offend more advanced users.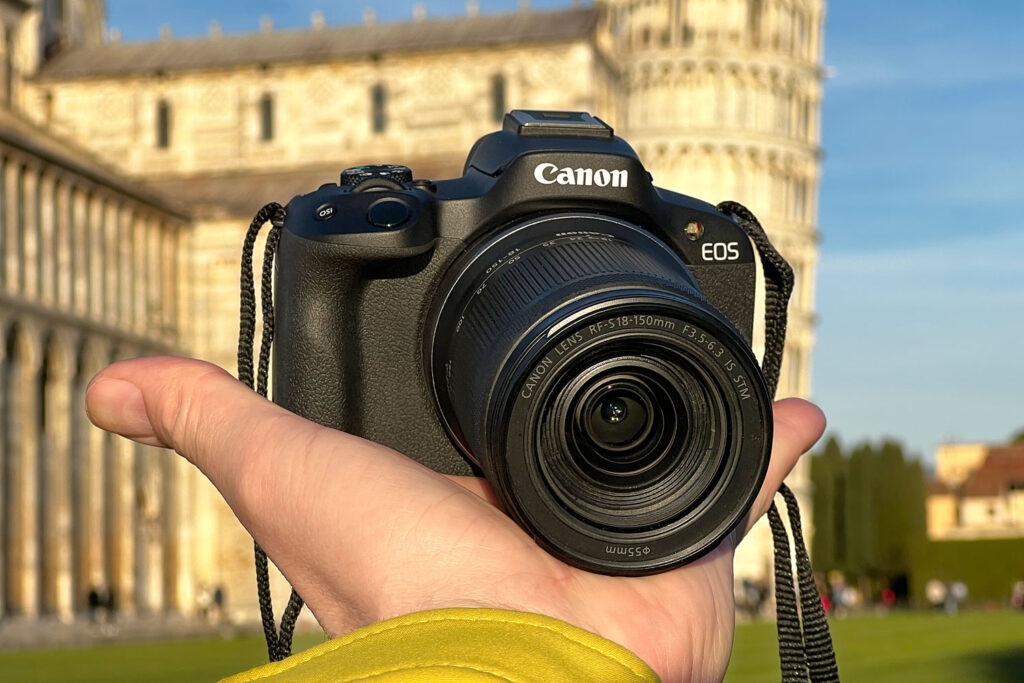 But of course, times are very different today and it will be interesting to see how the answer to the seemingly trivial question will evolve: the question of who this and similar cameras will actually be for. Indeed, an overwhelming proportion of the target audience for casual-use family cameras has been taken over by mobile phones. Plus there is actually quite a bit of competition in the Canon family: the slightly better equipped (and faster) Canon R10 now (spring 2023) costs only a little more. But we can probably count on the price going down for R50, so the difference will be getting bigger.
Video: Canon R50 review from Tuscany: an affordable camera that won't disappoint (+ test photos) – 22 min in 4K
And yes of course: the arrival of this model confirms what has long been expected – that Canon will "kill" the M series, which included, for example, the popular Canon M50 Mark II. The reason is simple: there is no need to develop a special M series of lenses (with it own lens mount), which will simplify everything. When the M Canons disappear in a year or two, the Canon R50 will fully assume that key role of a starter camera.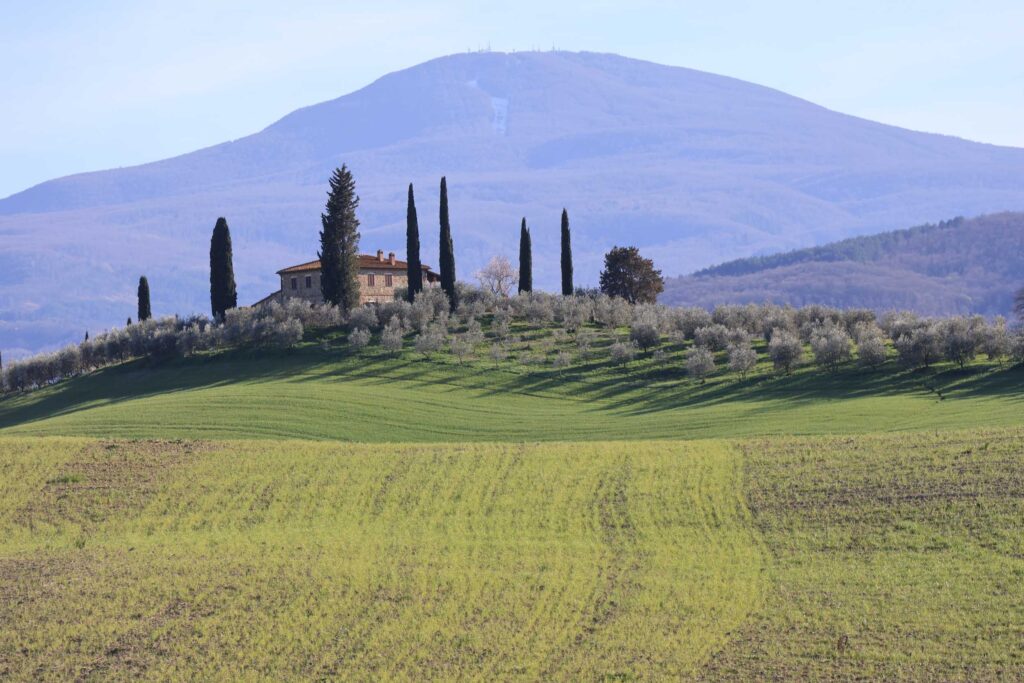 In other words, I'm actually curious to see what kind of users we'll be seeing with this camera in their hands in the next few years. But these discussions shouldn't hide the key fact: Canon R50 is a really good camera, and it won't disappoint even the experienced photographers – let's break it down with examples of its typical use: when I took it for a few days in Tuscany in spring.
---
Struggling with the settings? My online courses will help you!
---
I took with me only one "kit" lens: Canon RF-S 18-150mm F3.5-6.3 IS STM, which – as you can see from the test photos – worked really well with the body. And it is undeniably one of the reasonable choices for this camera (and certainly one of those rather above-average "plastic kit lenses").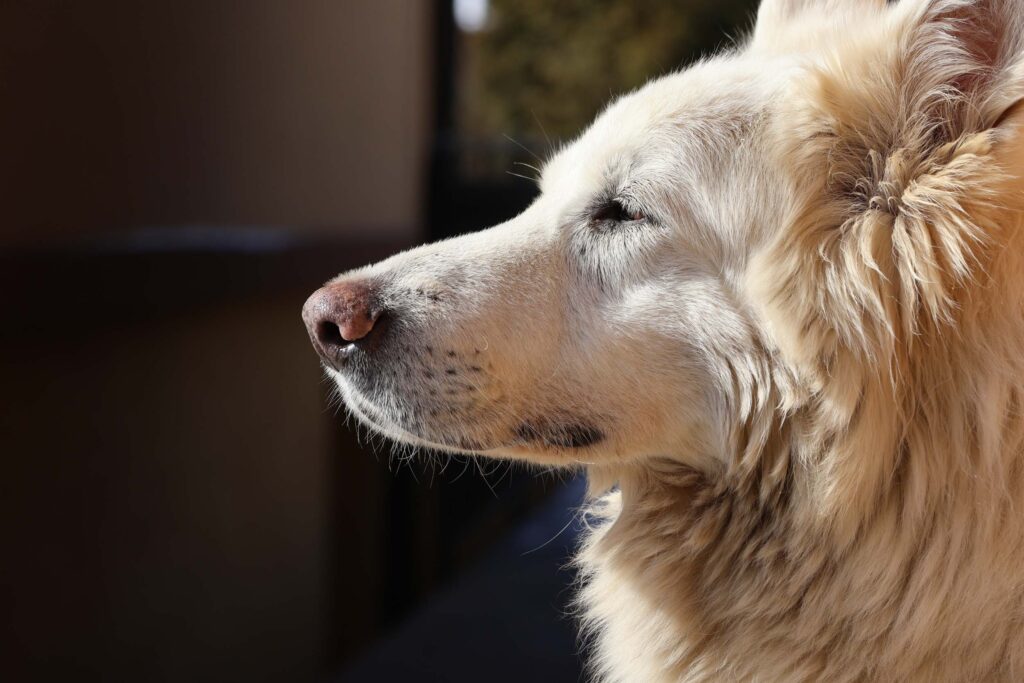 Canon EOS R50 – main parameters
So what should we be interested in from the technical parameters? It is, of course, a camera with a smaller, APS-C sensor. It has a resolution of 24.2 megapixels, which is the optimal number for this class in my opinion (lower looks "suspicious", higher would mean higher noise and probably not much better quality of photos, especially in the hands of beginners).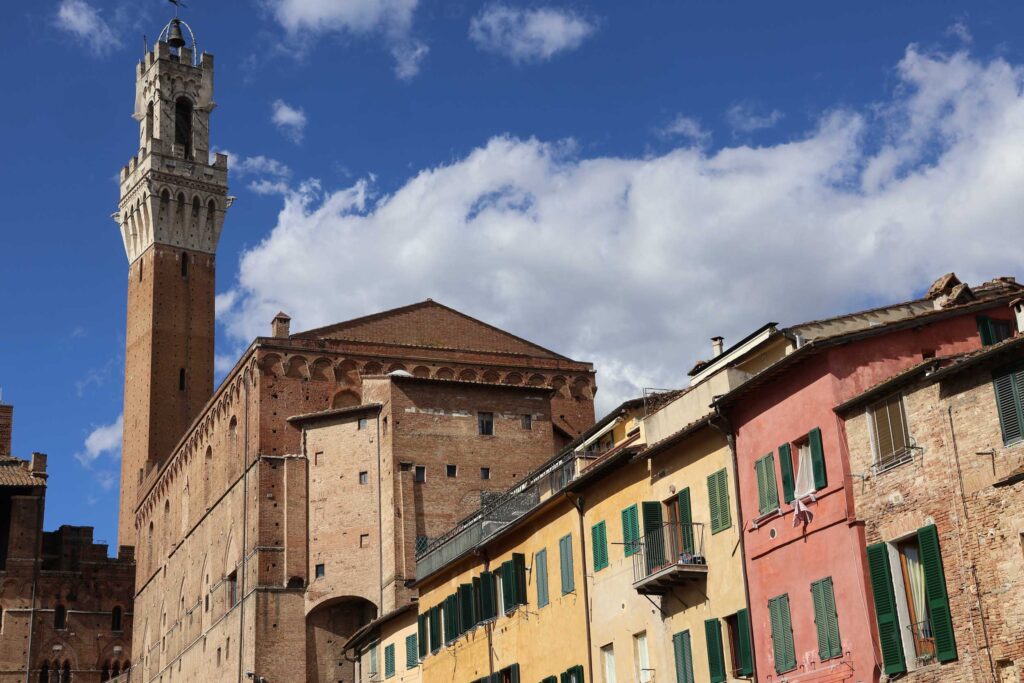 The essential parameter is, of course, the speed, which is simply very good: the Canon R50 can take 12 frames per second with electronic shutter, or up to 15 frames with electronic shutter – which is really a sufficient number even for quite demanding use (sports or other fast sequences).
ISO can be set up to speed of 51 200 which is an extended H value, which is disabled by default – and if you are one of the owners of this camera, I really recommend you to enable this maximum speed in the menu, it's just a shame not to do so. Of course, there will already be a lot of noise, but once in a while it just might be useful – according to the well-known and immortal rule that "a noisy photo is better than no photo".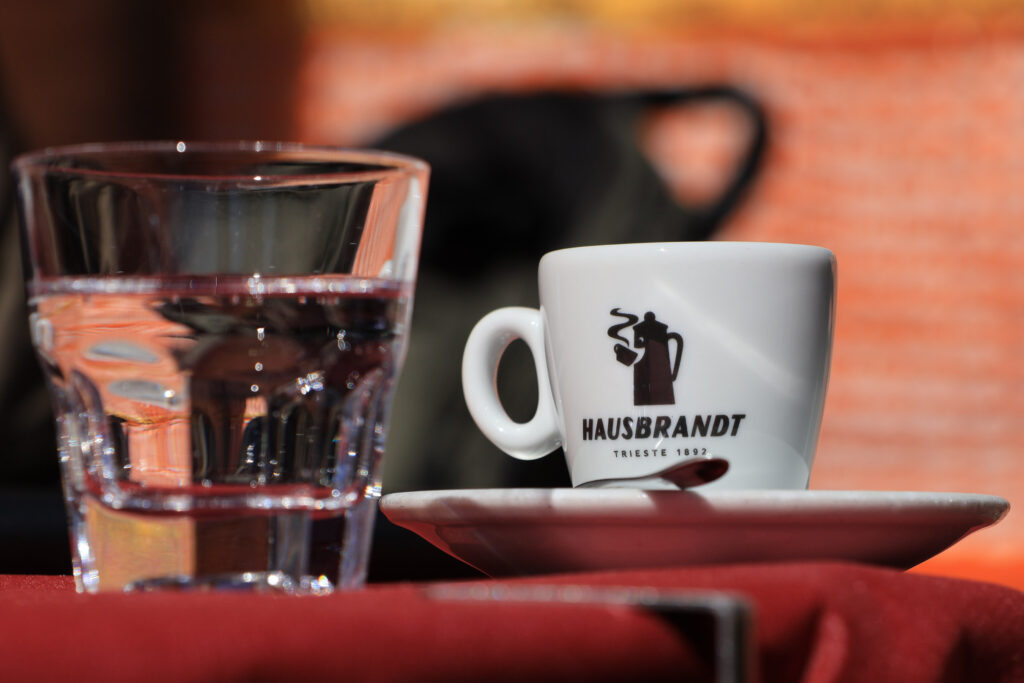 In general, there's no need to worry about using even relatively higher values (like 12 800), the camera handles them quite well (you can see examples of higher ISO speeds in the video).
Plus, it's worth mentioning that the camera is really compact: I had no problem squeezing it into my really small bag, or rather case, where I traditionally carry the smallest of Fujifilm's generally small cameras. Which counts, especially on trips like this, when nobody wants to carry around big luggages.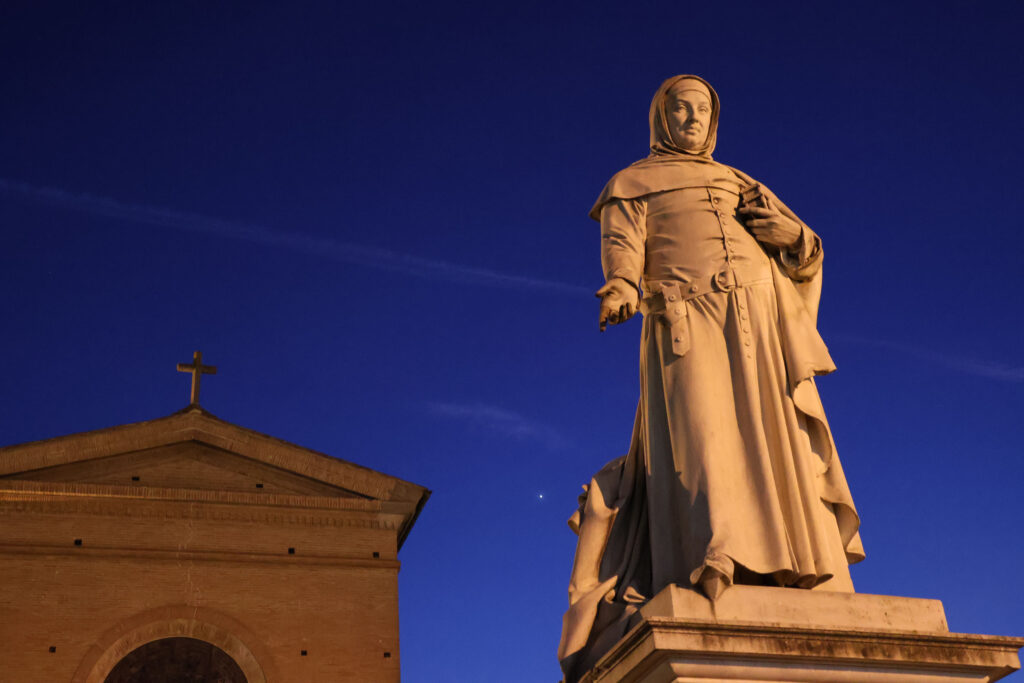 And if you're wondering, which you should, how the battery life is, the good news is: good. I didn't manage to drain it completely on any of my rather intense photography days, so one will probably be enough for normal use (which is not the case with the full frame Canon R8, for example).
So: all these are very important technical specs: but I still did not get to the most important one: to the simple fact that the autofocus is really great. Which is absolutely essential.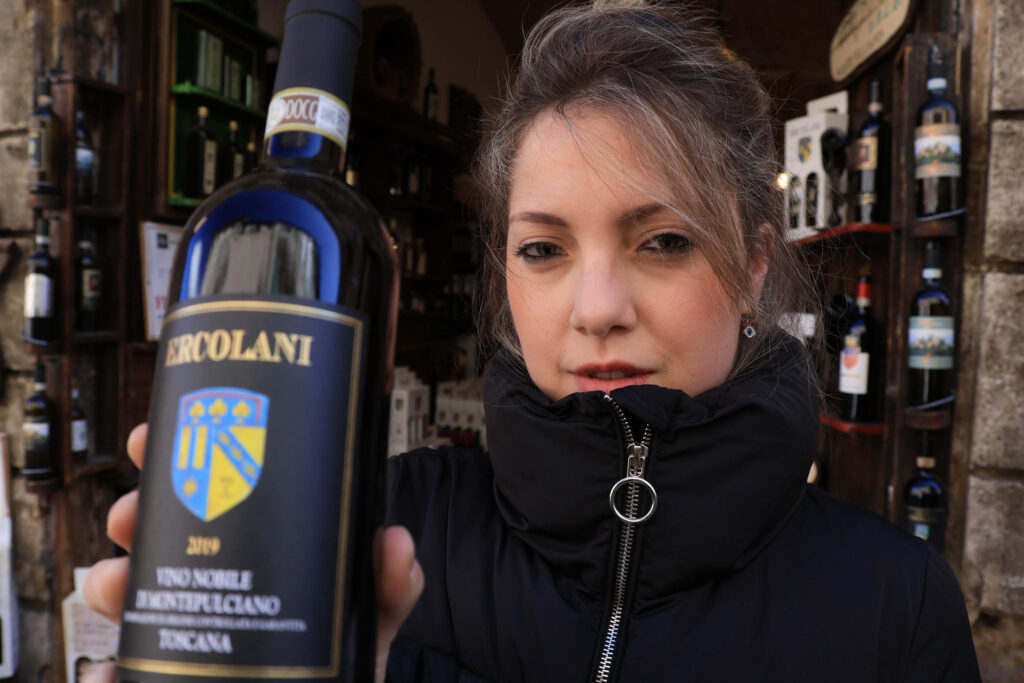 What really counts: fast and precise focusing
One phrase I've repeated in virtually every review over the last year: the absolutely fundamental advance in photography in recent times has actually been in one single thing, and that's focusing. Even today, you can't really go wrong if you buy a good old cheap DSLR camera à la Canon 250D. It can do more or less the same in terms of image performance, and you won't see much of a jump in photo quality. But where it will fail compared to its newer relatives (more or less or mirrorless cameras across categories and brands) will be fast and accurate focusing.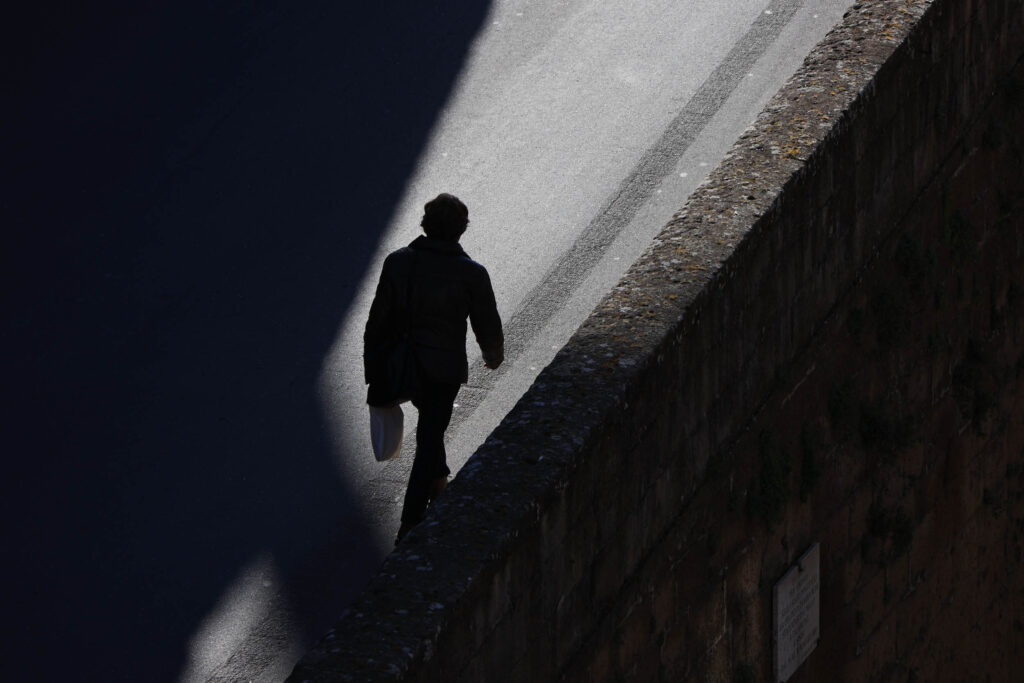 To put it simply: the Canon R50 just offers a really precise, fast and reliable focusing system that can handle just more or less anything when shooting family and travel photography. Which I was happy about, because I was a little worried that the focusing systems would just be somehow trimmed as compared to more expensive cameras. And it isn't – though of course it does occasionally get confused or "lost", and it works a little more reliably on the more expensive cameras. But overall it works surprisingly well.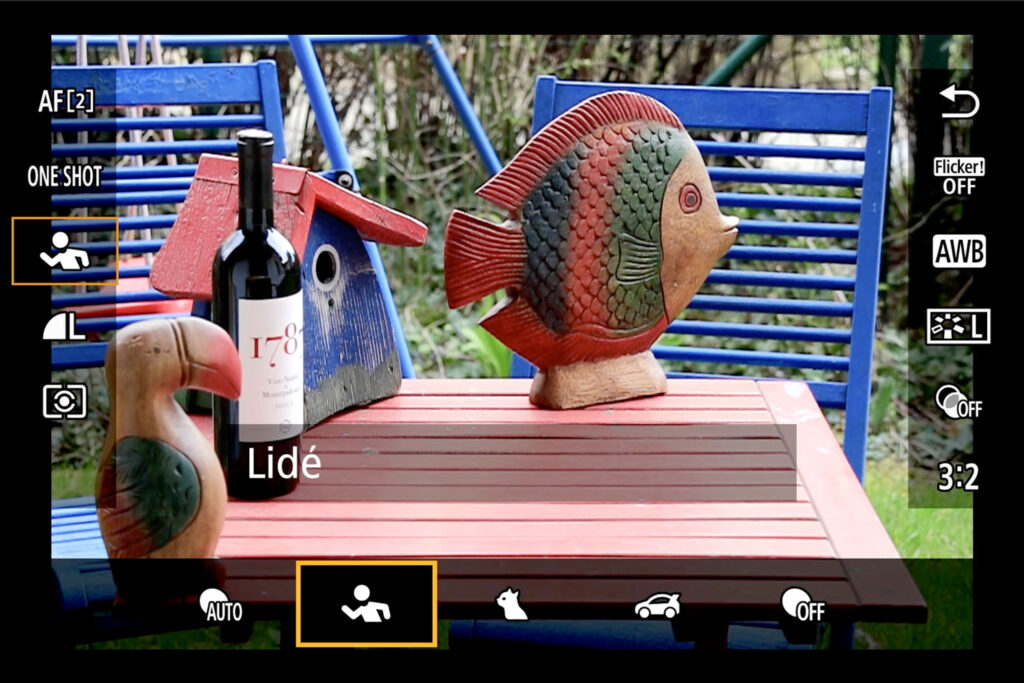 So you can count on the fact that the key three components of precise and fast focusing are present here as well: 1. A rich selection of focus points and their various combinations (where I, admittedly, don't experiment much and usually just need one point). 2. Detection of various subjects: i.e. people, animals, vehicles…. 3. Really very well functioning Servo, i.e. continuous autofocus.
And it is the combination of detection and Servo that is a very powerful weapon that was missing before, in earlier days of entry-level DSLR. In short: with a bit of practice it is possible to successfully focus everything and everywhere (although a bit of training is needed, because – see below – the controls are less complex and less easy to use than in the higher-end competitors).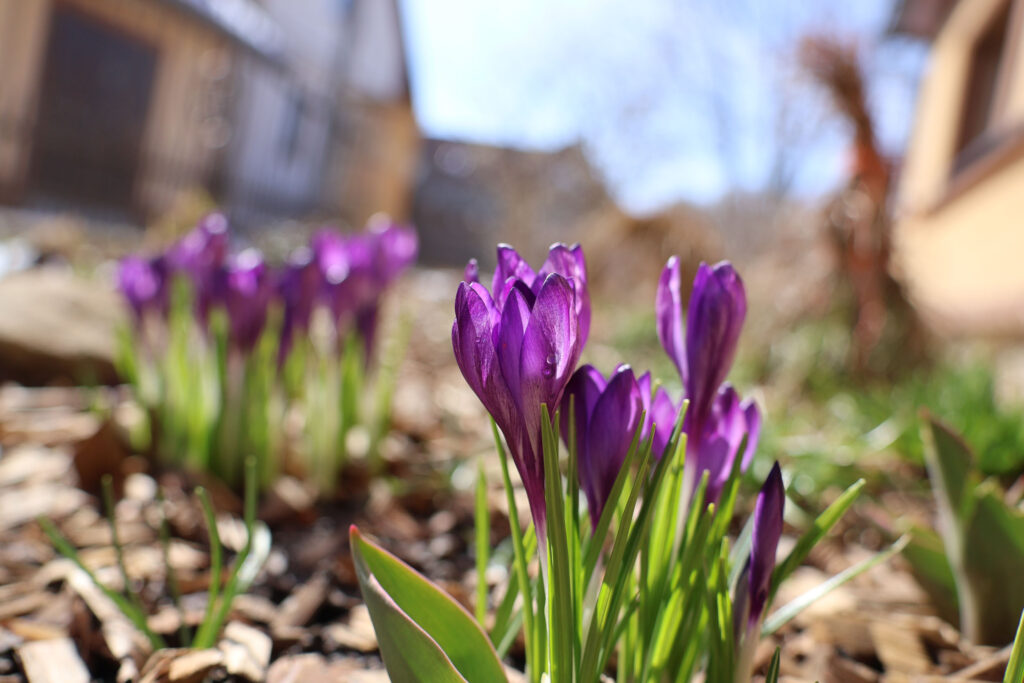 In short, this is the great revolution in photography of recent years: forget the old methods of focusing, almost everything can now be left to detection and continuous focusing. I know I'm writing this in nearly every review, and will continue to do so in the future, but it's just so essential to take notice. And it is great news that the revolution covers even this relatively inexpensive model.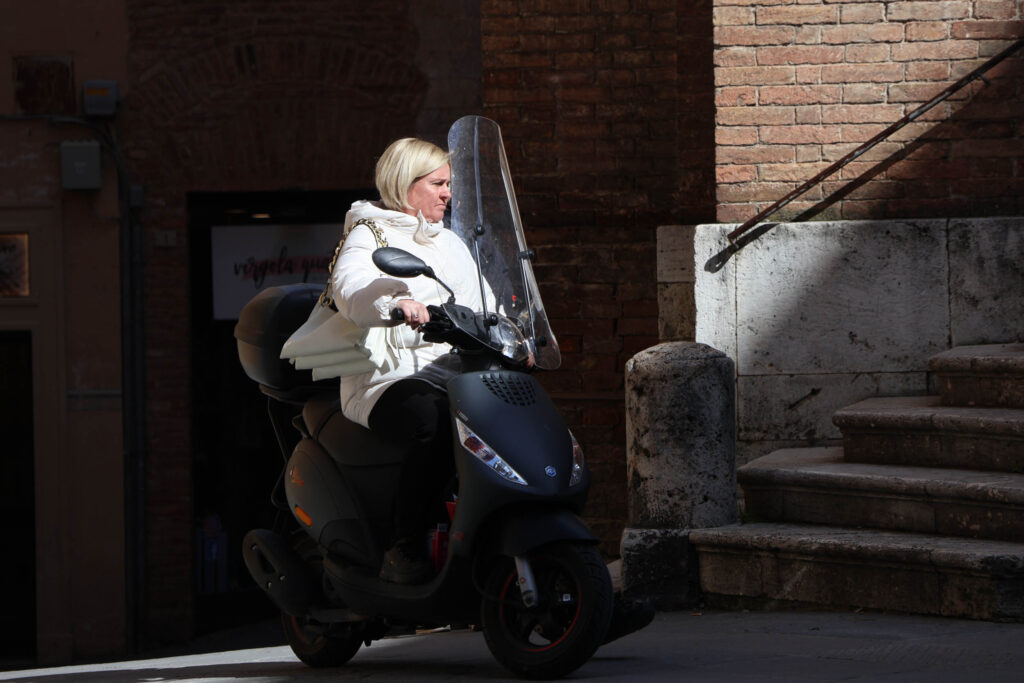 What are the trade-offs: a bit cumbersome to operate
So what are the weaknesses of this camera? More experienced users, used to the various sophisticated controls, will struggle a bit with the controls here, which is especially felt when controlling the autofocus.
Unlike the higher-end models (including even the closely related Canon R10), Canon R50 notably lacks a separate focus points control – a sort of "joystick" or multi-controller on the back side, with which you can do quite a lot of things, and especially move the focus points quickly.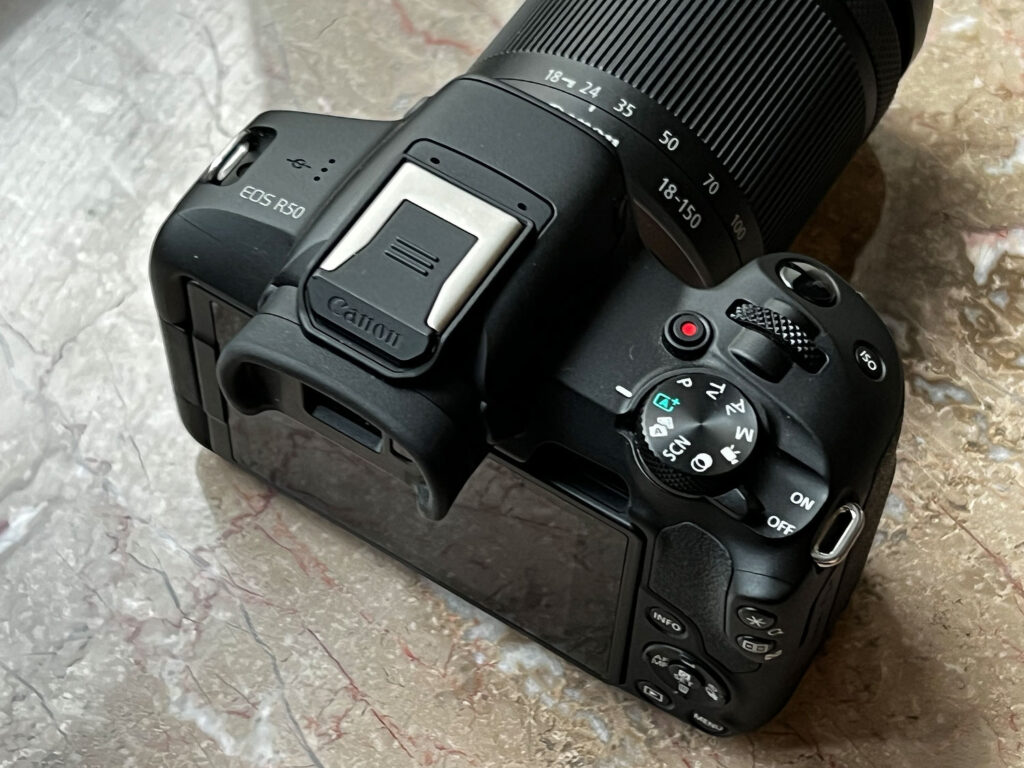 On the one hand, it would be really useful, but on the other hand, it is still true that this category of cameras has never really had that elaborate controls in the past and will probably be missed more by more advanced photographers (who are not a target group for this camera anyway). So I guess it can be forgiven.
Moreover, as I have already mentioned, the combinations of different parts of the autofocus works really well here, from detection to servo, so you can quickly focus almost everything under many different conditions.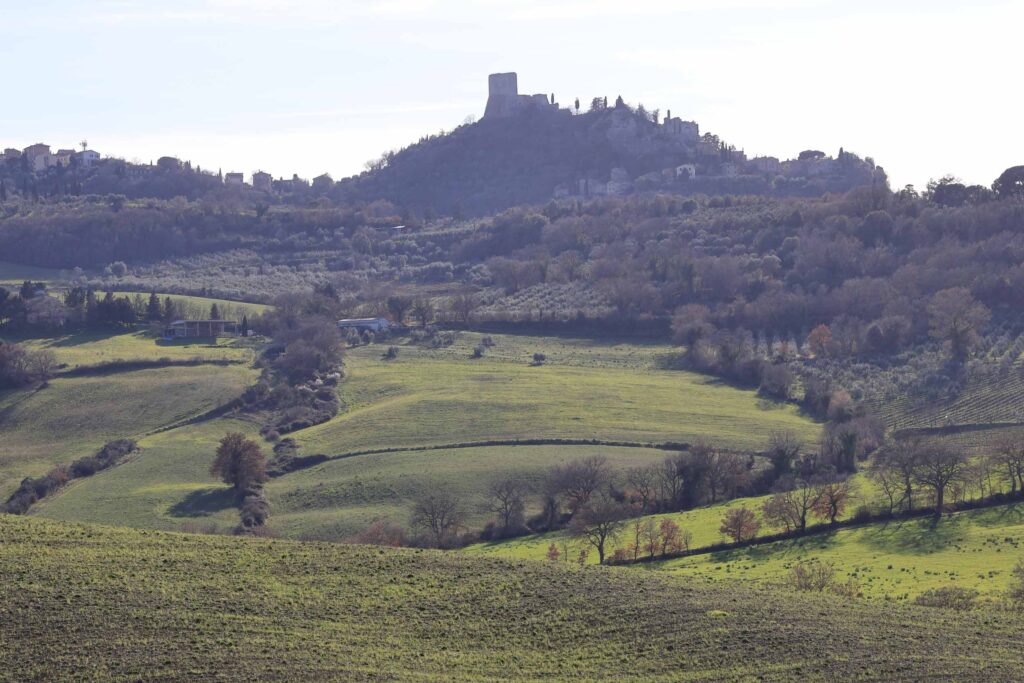 One more point where experienced users might be struggling with controls: the exposure compensation control "shares" the adjustment button with (for example) the aperture control in the aperture priority mode. But again, it's not a major problem. By the way, here is one tip: the exposure compensation can be controlled by the control ring on the lens – you just have to set it up in the menu, so if you don't use manual focus much, by all means do it: it's unquestionably the quickest method to control the compensation without fiddling with other buttons and dials.
Canon R50 vs Canon M10
Just briefly, let's touch on a comparison with two cameras that are closest in price and performance to the Canon R50. The first is its close relative, the Canon M50. It is not so important to compare the parameters, everything can be summed up in one sentence: the Canon M50 is really a very good camera that now sells for a great price, it has all the major drawback: it has no future.
That is: as I mentioned, with the Canon R50 also arrived an important milestone: departure of the M-series cameras and lenses – it has long been clear that Canon has made a major strategic decision: to have only one bayonet across all its models. And that's the bayonet for the R-series mirrorless cameras.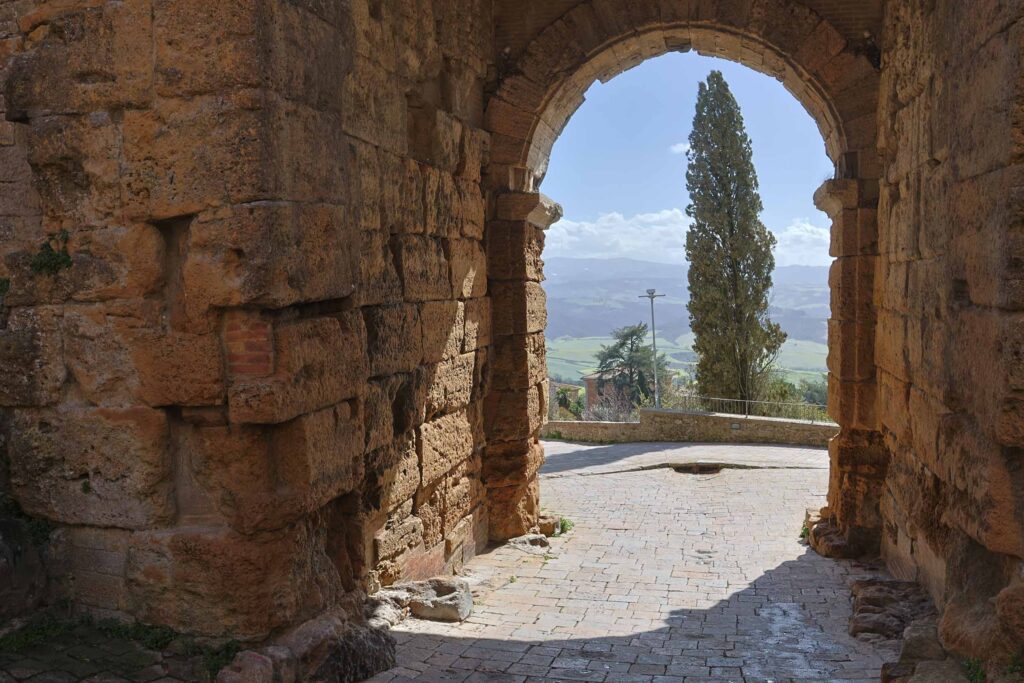 Which means no more cameras and no more lenses to come for the M-series. Which is just good to take into account – it is undeniably true, however, that as a starter camera the M50 is also a very good choice even now, but a choice overshadowed by the fact that there simply won't be another part of the story.
Canon R50 vs Canon R10
It will be very exciting to see how two other close relatives will compete with each other: Canon R50 and R10, which was introduced last spring. And in its role as a starter camera, it's very similar to the newcomer I am reviewing here.
What are the differences between Canon R50 and Canon R10?
The Canon R50 is slightly smaller and more compact than the Canon R10
The Canon R50, as we have already mentioned, has slightly worse controls: the focus points on the R10 can be controlled with a handy "joystick", which is missing here
– The Canon R50 is a bit slower, it can take "only" 12 frames per second with mechanical and 15 with electronic shutter, while the Canon R10 can take noticeably more photos: 15 and 23 (which is quite a significant difference for certain usage scenarios)
There is, of course, a price difference as well, but at the moment it is not dramatic, which favours the R10 – but this is likely to change: it is likely that over time the difference will widen and the R50 will simply be a significantly cheaper option.
And which of the two to choose? That will depend on the individual user – for some photographers, the price and its smaller size may speak in favour of the Canon R50, others may prefer the R10 for its specs and speed. In short: we'll see.
Canon R50 and the Image quality
And now the really important thing: what is the image quality of the canon R50? What will be the verdict of beginners and experienced photographers alike when using it?
You may have already got some impressions from the sample test photos on this page, or in the video I recorded where I work with full resolution photos. In one sentence: it's simply a very good successor to the famous DSLR series for beginners and more advanced photographers.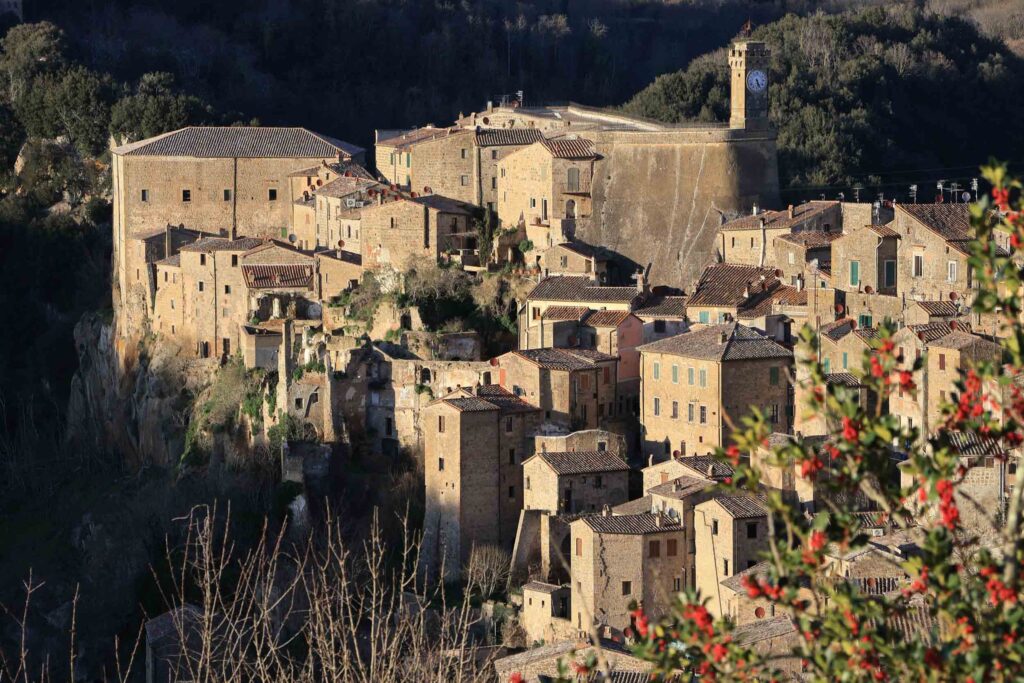 And it is a successor which opens new chapters, because – as I've already pointed out – it uses the latest modern technologies (especially in the autofocus) that photographers could only dream of in the past in cameras within this price range.
In short: as you can see from the test photos, it will be a great choice for a beginner going for a "typical tourist" trip to Tuscany or even a more advanced and experienced photographer who know exactly what to expect from a reasonably priced body and an universal kit lens, in this case the Canon RF-S 18-150mm F3.5-6.3 IS STM.
I've tested the camera in countless situations, from nighttime in forgotten streets of stone towns, to blossoming vineyards, to sunset in Pisa. And personally I was quite satisfied with the results, just like in the times of good old APS-C DSLRs, boosted by new functions like amazingly working continuous focus and detection of people, eyes, dogs, cats, all sorts of things. And I just liked the photos, which is the main thing.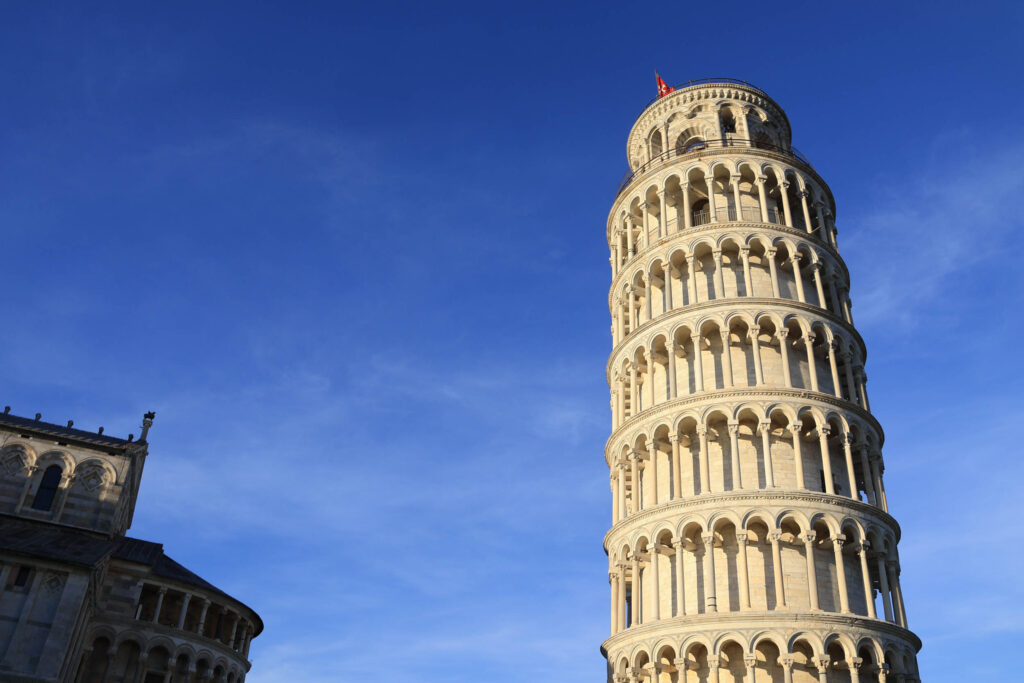 As I mentioned, I sometimes struggled a bit with the controls, especially when setting the focus points and switching between exposure compensations and aperture priority. But it's not a big deal. And beginners won't mind anyway.
Likewise, one can more or less praise that versatile and universal 18-150mm lens, with a range that will make most experienced photographers rather fearful – it has always been the case that the bigger the range, the worse the results. But here it's actually not dramatic and I quite liked the lens – and above all: the details are sharp, especially at slightly higher apertures. To use my favourite phrase: this lens is significantly better than the reputation it has, and will have. Simply: It's just right for this kind of body and a sort of tourist usage.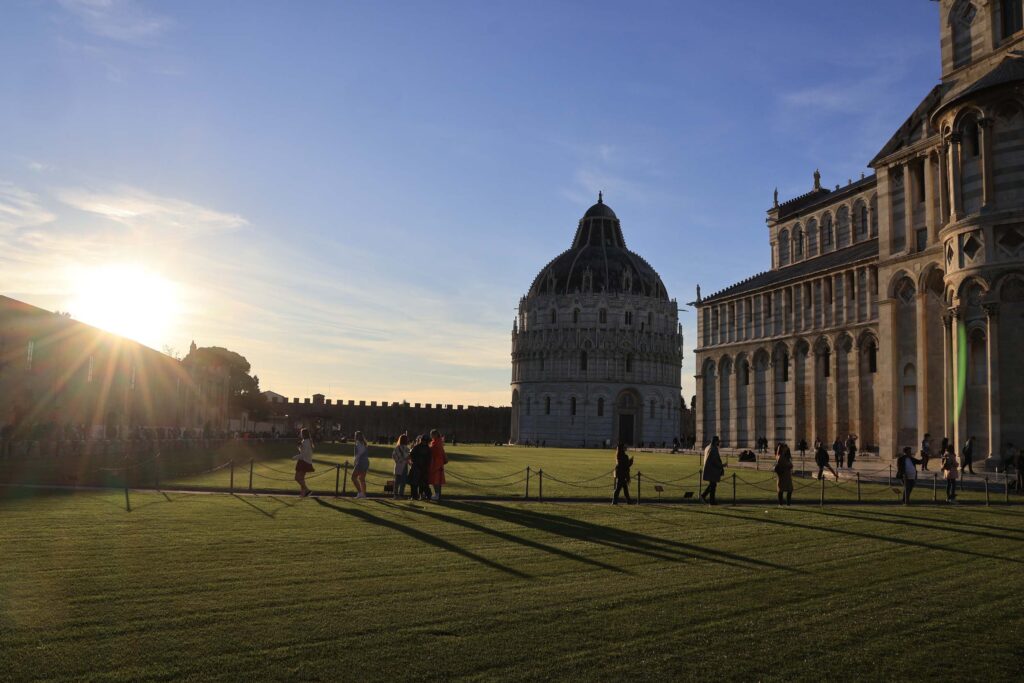 Of course, Canon R50 has good video capabilities, which, as expected, include recording in 4K well, but since I'm not very familiar with video, I'm reluctant to give any significant assessment (you'll catch a glimpse of some sample footage in the my video).
And yes, if I'd brought along a full frame camera and some prime lenses, the results would have been significantly better, but that would apply to any camera at any time. However, it will be interesting to see where amateur photography will actually go – my personal guess, or rather speculation, is that with the falling prices of full frames, they will gradually become a more common choice even for novice photographers.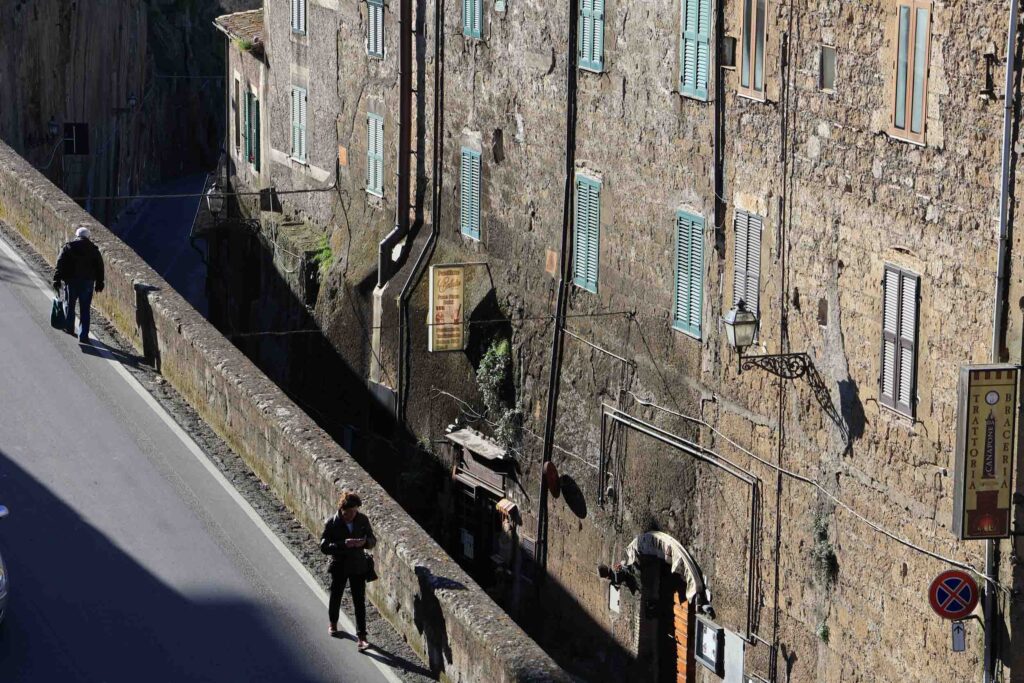 On the other hand, I will personally be very happy if the camera category (not only from Canon) will thrive, and I mean exactly the category represented by the Canon R50: it's small, its image quality is very good very well, its owner, even a complete beginner, will just love using it on a trip like I did – because, no doubt, the results will be dramatically better than from a smartphone. Which is what this is all about.
In short: purely nostalgically, I'm keeping my fingers crossed for "entry-level" cameras to defend their place in the sun for years to come. Although I know that nostalgia will not decide their fate, the customers/photographers will do.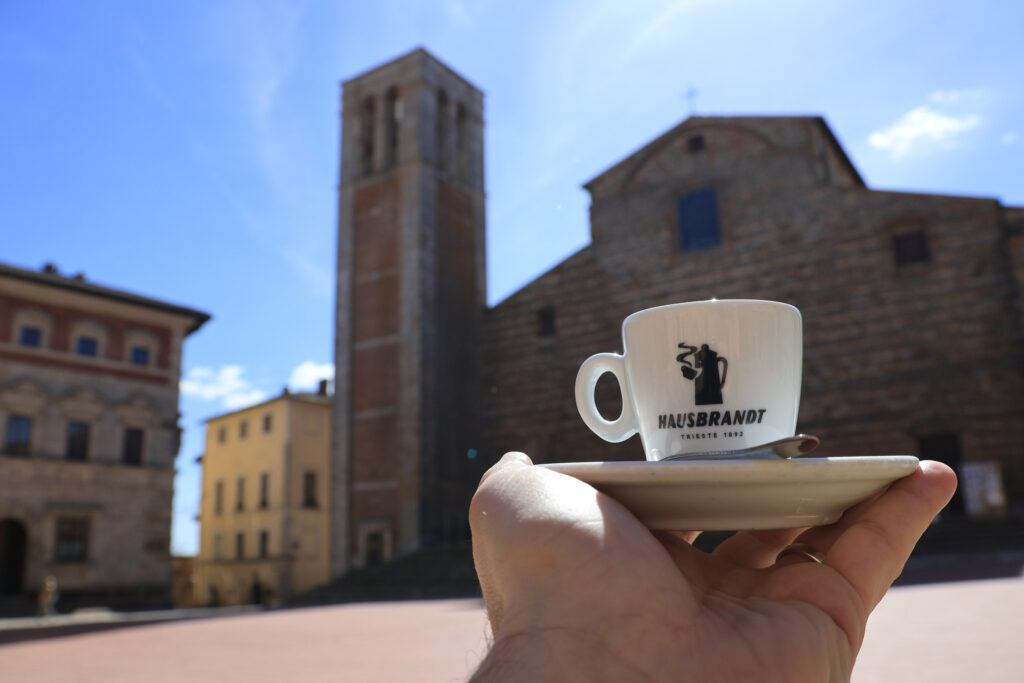 Canon EOS R50 – summary in two sentences
The Canon EOS R50 is a very good successor to the best-selling cameras of all time: affordable DSLRs for beginners and intermediates alike. It offers users very good performance, image quality, advanced focusing systems and good speed, all at a reasonable price.
Canon EOS R50
Rating:
8/10
Review Summary: A good camera offering a reasonable combination of performance, image quality, speed and price. Ideal entry-level type for beginner photographers or even more experienced ones looking for a versatile travel and family camera.
Written by: Jan Rybář
Published:
March 30, 2023
More text photos
This article was originally published in Czech on my website Fotoguru.cz.