Canon EOS Rebel SL 2 (called Canon EOS 200D outside the U.S.) is one of the most anticipated cameras of this year – although it may not look like it at a first sight. Why? Because it is not just "a good piece for beginners", it is a generally great, affordable and – relatively – hi-tec camera for wider use. I had a chance to test it during its launch, here are some my thoughts on it…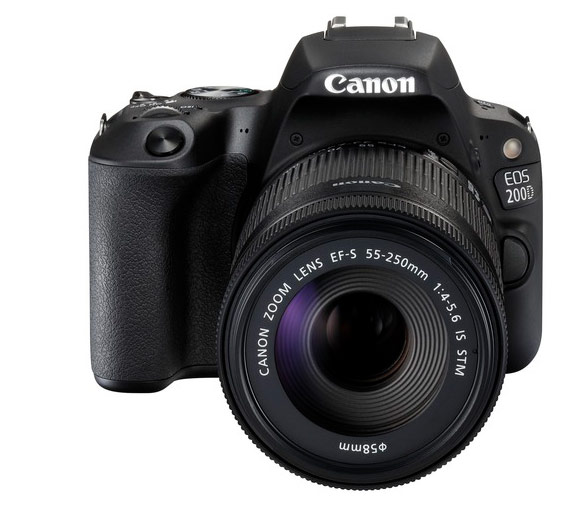 For several years, the predecessor of this camera Rebel SL 1 (100D) belonged to my great favorites – as an affordable yet well-equipped camera with a great price/performance ratio.
New Canon Rebel SL 2 / Canon 200D builds on this reputation and at first sight and "touch", it is a way ahead from, say, low-end Canon 1300D …
Canon likes to stress that it is the world's lightest Canon DSLR with a vari-angle screen, yet in fact, it does not matter much. Yes, it is handy that the camera is really small and compact, but what matters more is the simple fact that Canon Rebel SL 2 / 200D is packed with really the best technology Canon has at its disposal.
It features same sensor (24 MP) as the top Canon APS-C DSLRs and the latest DIGIC 7 processor which ensures the key factor: the image quality is really exceptional.
I was able to take many photos during the launch event, but I was not allowed to download and share them with you – which is a common rule when testing pre-production samples.
But I have seen enough to be pretty sure that the camera is really capable of fantastic shots, truly comparable to the images from top APS-C cameras… Which is really very important, since, I as already mentioned, this is not just a "beginner's tool", is a really great camera for general family / travel usage.
Canon Rebel SL 2 / Canon 200D and excellent image quality
It has the latest DIGIC 7 processor, focusing through so-called dual pixels and a hi-tec sensor (24 MP) same as sensors found in much higher models …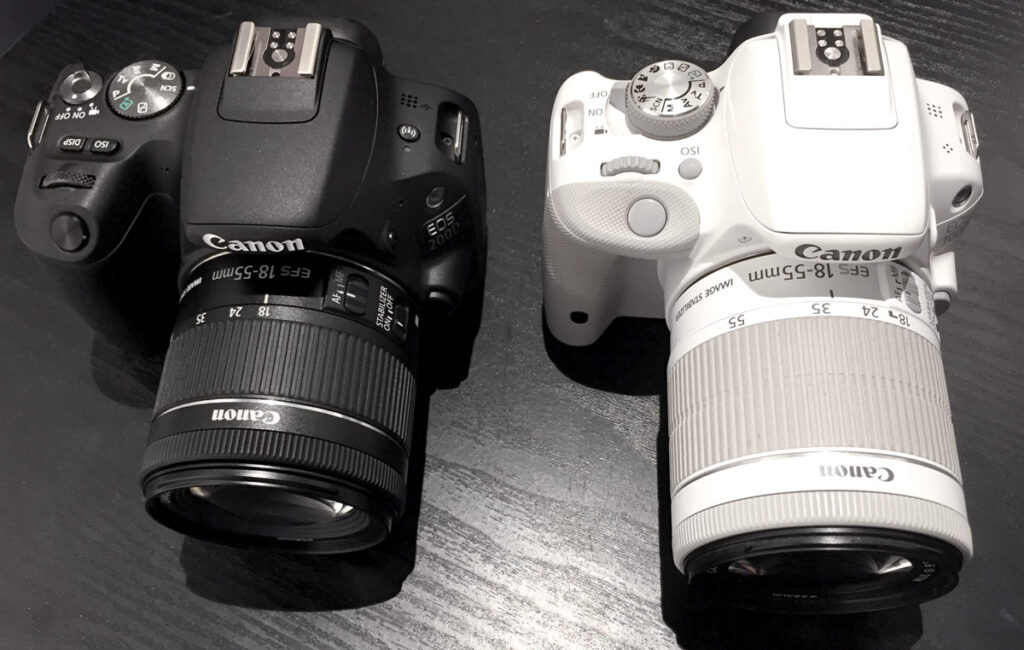 Of course, higher levels of Canon's DSLRs have some major benefits – the key one is the more advanced autofocus, which is quite "trimmed" here. It only offers switching between automatic mode and single-point focus mode (which, however, is quite enough for a normal shooting).
And yes, focusing ir really quite quick. As Canon likes to point out, it features the world's fastest Dual Pixel CMOS Auto Focus. I do not, in fact, think it is of big importance, but yes, the focus works very quickly, so we can count is as yet another important point.
Canon Rebel SL 2 / 200D and vari-angle screen
Unlike the previous model, the new camera has a vari-angle screen, some more buttons (which makes usage big easier)… What probably matters most in that respect is the shape of the body – it changed slightly, but the subtle change it makes a big difference, it it much easier to hold the camera properly. It might sound as a detail, but it is not: the ease with which I was able to hold and operate the camera was just great.
A frequent "complaint" over Canon Rebel SL1 / 100D was: "I have too big hands, it is hard for me to hold this camera". This problem is gone now, or at least is not a big issue any more. True, big hands can find it rather tricky to navigate ale the small buttons, but I believe a bit of training would solve it.
Overall, I have to say that my impression was really very good, I just liked the camera as it simply makes a lot of sense in today's market: it is small, compact, provides decent level of command and above all: image quality is excellent and the photos can be compared to the top of all APS-S DSLR…
What else shout beginners and even quite advanced photographers other long for?!
Canon Rebel SL2 / 200D
Rating:
7.7/10
Review Summary: A good camera offering a reasonable combination of performance, image quality, speed and price. Ideal entry-level type for beginner photographers or even more experienced ones looking for a versatile travel and family camera.
Written by: Jan Rybář
Published:
July 29, 2017