Why should we care about new Olympus OM-D E-M10? There is one pretty good reason: it is really small and really good. I tested it for four very intensive days – and was (as a proud Canon 5D mark iii owner) really surprised…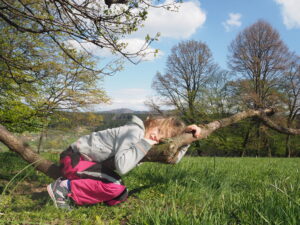 Small and really good…Rather vague statement, you can say. In fact, i is the most exciting statement you can say about a camera that has the ambition to become a "holy grail" of the hotly contested category: the category of cameras for those of you who do not want to carry "big" DSLR, yet are not ready to make much concessions as far as the quality of photos is concerned.
So what should we know about the new Olympus camera? (By the way, the name is completely confusing. No one is ever going to use its full name "Olympus OM-D E-M10", so I presume it will live under name M10 or EM10 or MOD EM10 or another half dozen names – which is a complete marketing fail…)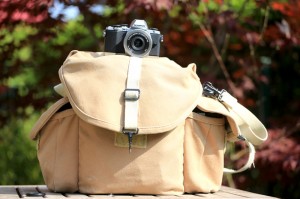 The story of this review starts at one of the most common questions asked after my photo trainings: "What camera should I buy?" My answer: "Get an entry level DSLR, it will get you the best quality for a decent money." But sometimes student insist that they just want something really small and still perfect, something that can be easily carried on in a small backpack on a trip around the world or just in a pocket during an afternoon bike ride.
And here, I must admit, the answer is always much tougher than in the case of good DSLR. My list of good choices is actually pretty short. My number one is – for a while – Canon G1 X. But now, to get to the point, the new Olympus E-M10 just made it into the list as well. I borrowed it for an intensive four day testing and was really very surprised.
I am not going to get you bored by some technical details (they are mostly irrelevant), nor I have a laboratory for some truly objective test.
Anyway, there is just one really important parameter you should care – it is hidden in a reply to the crucial question: Is the quality of the photos really good enough to balance the (really small) size of the camera? The answer is: yes, it is.
What are the key issues we have to scrutinize?
Size of Olympus E-M10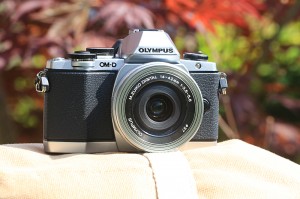 Olympus M10 is really small which makes it really newsworthy. To put it into perspective: I used lovely Nikon FM2 (really small) for many (analog) years, so the gradual switch to my current (digital) Canon 5D mark iii (big and heavy) was a rather painful story – I really hate carrying all the gear (see the photo of my bag…)!!
Olympus M10 can be squeezed into pocket of you jeans. And I really enjoyed the feeling I do not have to carry the big bag to my field trips when testing the small thing. I even believe that small camera can be addictive…
And yes, not only the body is compact – Zuiko 14-42 mm EZ (kit lens) is does really help to keep the size down… (14-42 means a very reasonable 28 – 84 mm in full-frame equivalent.)
So what did I study during my testing?
Olympus E-M10 and quality of photos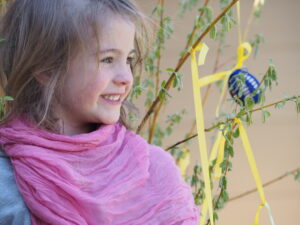 In this page, you can find several photos taken during my testing (you can see them in full resolution if you click on them). I think they speak for themselves. And what do I say when asked: does the quality really match photos taken by entry level DSLR.
My reply would be: yes, in a way they definitely do. "In a way" means that I was really very surprised by the results, I believe that when scrutinized really deeply side by side, DSLRs would still be winners, as they are much bigger.
But if approached from a different perspective: given the size of Olympus E-M10, the results are really great.
Olympus E-M10´s ISO and "buttons"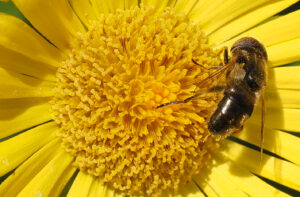 Obviously, there are many more aspects we have to test before reaching a final verdict. ISO levels, for instance. And once again, Olympus M10 deserves praise: ISO can be set in the range between 200 and 25600 and even the maximum level gives quite reasonable results. (And once again, my empirical rule observed during my photo trainings can be applied here is well: the last one really usable ISO is mostly just one step from the maximum ISO – eg 12800 in the case of E-M10.)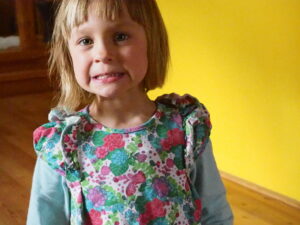 One more important detail I really liked: Exposure Value Compensation can be adjusted just by moving one of the dials (so you do not have to use a combination of a small button and a dial, as required by most entry level DSLR). Also, function buttons Fn1 and Fn2 can be useful, yet, frankly, I am quite sure most of the users of this camera will never set them effectively. Why I think so? Because extensive statistics from my photo trainings suggest that some 95 % of DSLR owners never bother to understand what the "mysterious" AE-L button means. But an Olympus E-M10 owners must assign Auto Exposure Lock to a function button, and I am pretty sure nearly no one will do so…
Anyway, to sum it up: I really liked Olympus OM-D E-M10 during my testing – I was a very pleasant surprise and I am sure it should have its place among a very limited number of "shortlisted" cameras you should thing about when planning to buy something "very small and very good for very reasonable price".
More sample test photos (without retouching)